If you have worked with Free Software at some point of time in your career then you would definitely have come across this question from some quarters. How does Free Software work. Although it is theoretically possible to make money with Free Software not too many people are doing this. That is because quite a lot of people work for Free Software because of what Free Software is and because of the community behind Free Software. I am presenting here a graphical representation of the Free Software Ecosystem.
Click on the image for bigger view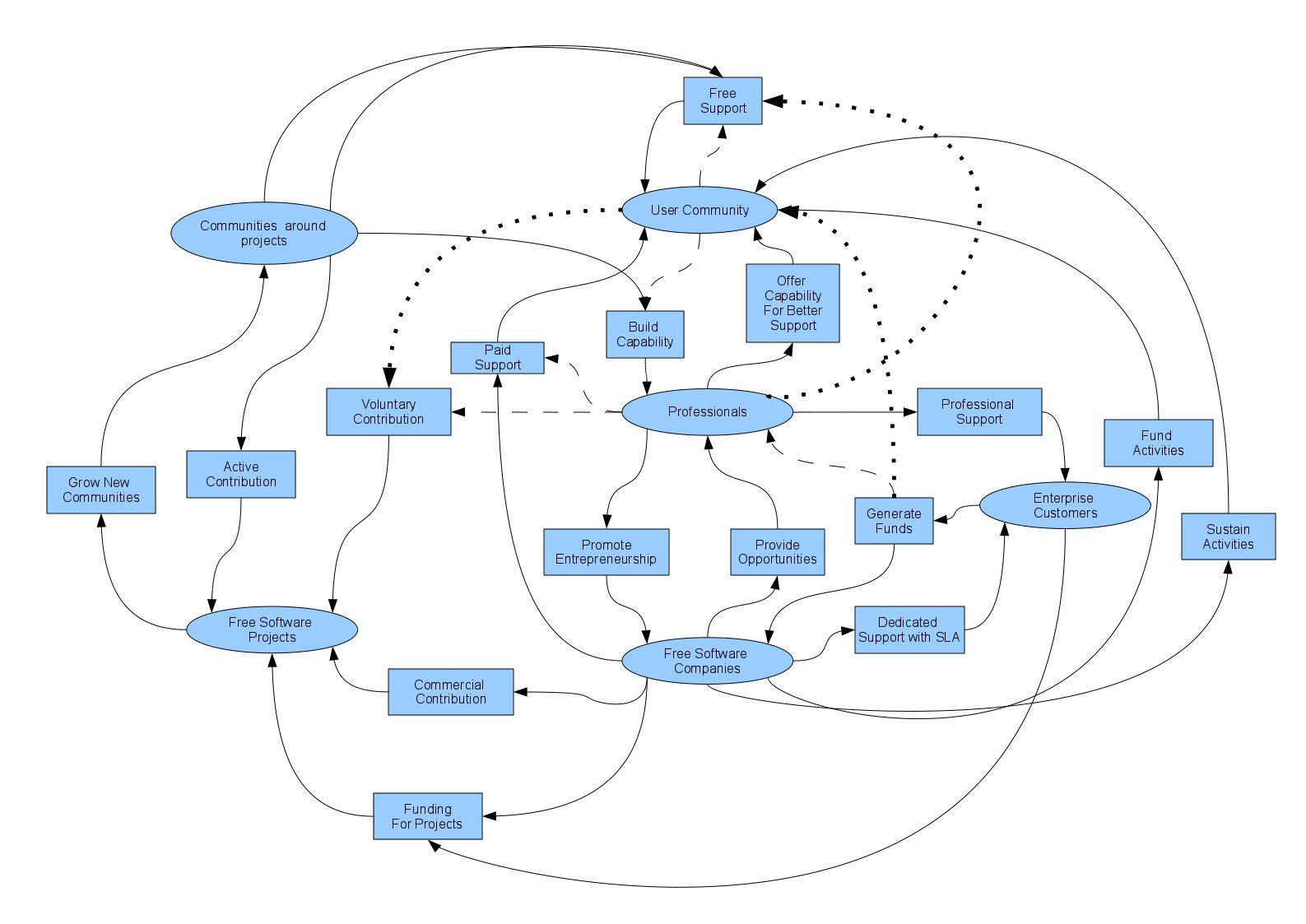 I have also attached herewith the OpenOffice Drawing file for you to download and modify as you wish to suit your requirements. I am releasing the drawing under GFDL so that you can modify and share freely. It would be great if you could share the changes back with the community and also if you could give give a reference or a link-back.
I have been a bit busy lately to spend time on a commentary about the drawing but I think it is mostly self explanatory. I will come around to doing it some day in the near future.